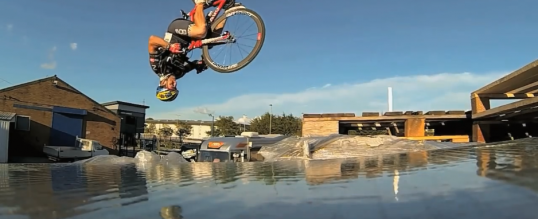 Road Bike Party 2 is here! Martyn Ashton, Danny MacAskill and Chris Akrigg take you on a new journey with a new bike in RBP 2.
RBP2 has incredible stunts and amazing tricks all completed on a £15,000 Colnago C59 Disc. It can only be done in Road Bike Party 2! Lycra-clad trials legend Martyn Ashton's first Road Bike Party was a YouTube sensation, so a sequel HAD to be made, bigger and better than before! Martyn was in the middle of filming when his life was transformed by an accident during a trials display which has left him paralysed from the waist down. Courage, determination and great friends have helped Martyn to complete his vision for Road Bike Party 2.
Road Bike Party 2 features special guest appearances from two trials riding and YouTube legends, and music from Catfish and the Bottlemen with "Rango" and Capella.
Watch Video Below!
Comments
comments